Joseph Wu
Joseph Wu, a leading origami design professional from Vancouver, Canada, is able to combine "cleanness" with complexity in his work. He also explores interesting locking mechanisms that keep a model in its 3D shape without the use of wet-folding.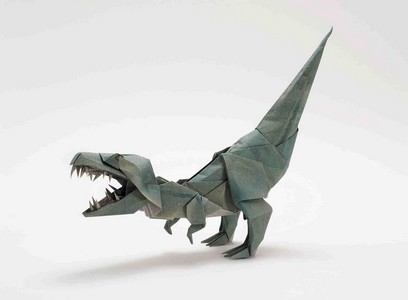 Photo: Warhaftig-Venezian
Tyrannosaurus Rex, Joseph Wu, Canada, 2007, L: 30 cm.
Folded from multiple sheets.