Michael LaFosse
Michael LaFosse, USA, is among the very few students of Yoshizawa to have inherited some of the master's "touch" with paper - along with a sense of simplicity. A prolific designer and educator, and the maker of the finest origami papers in the world, LaFosse conceives of origami as "the metamorphic art". Hence his symbol: the Butterfly.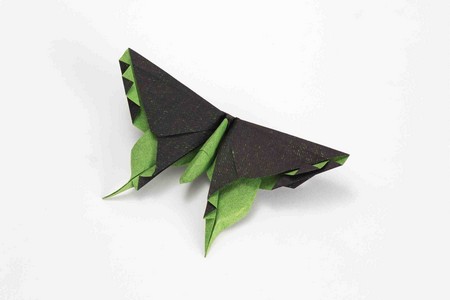 Photo: Warhaftig-Venezian
Butterfly, Michael LaFosse, USA, Origamido Paper, 2006, L: 12 cm.
Folded from a single uncut square.