Giang Dinh
Giang Dinh, born in 1966 in Vietnam, today works as an architect in the USA. He is the leading figure in wet-folded origami, with a distinctive curving and fluid sculptural style. He has been designing origami since 1998.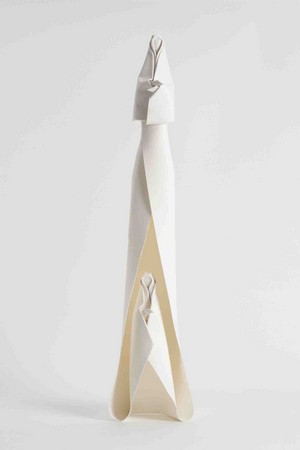 Photo: Warhaftig-Venezian
"Mother and Child" by Giang Dinh. Folded from a rectangle.