Herman Mariano
Herman Mariano, a retired architect from Givatayim, Israel, is among the worlds foremost interpretive folders. He has been a paper-folder for over forty years. For each animal project he reviews the fold sequence, studies the animal in books and videos, and selects and pre-treats an optimal paper from his collection of exotic papers.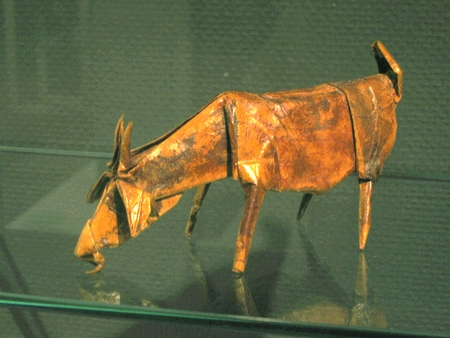 Photo: Saadya Sternberg
Old Goat, designed by Roman Diaz, 2005, folded by Herman Mariano from a single uncut square.