Eric Gjerde
Eric Gjerde, USA, balances his professional life with his obsession for tessellations and geometric folds. His site, origamitessellations.com, puts him at the hub of this rapidly developing branch. He is the author of Origami Tessellations: Fantastic Paper Geometry, now in press.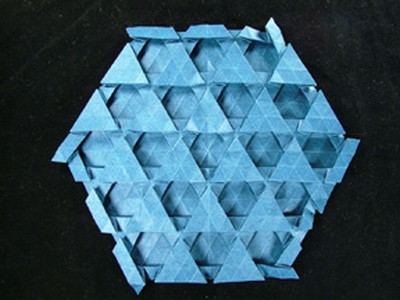 Photo: Eric Gjerde
Stacked Triangles, Eric Gjedre, USA, 2007.
Folded from a hexagon.