Roman Diaz
Roman Diaz, Uruguay, is carrying the flag for Latin American origami today. A veterinarian by profession, his understanding of animals shows in all his work. His origami has a great Spanish passion and force.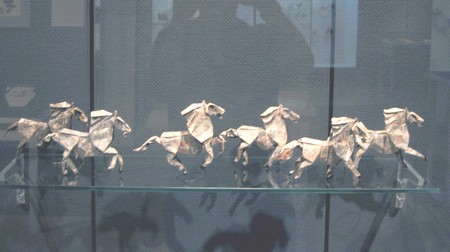 Photo: Saadya Sternberg
Wild Horses, Roman Diaz, Uruguay, 2007, L: 18.5 cm.
Each folded from a single uncut square.