Saadya
Saadya is a figure sculptor and philosopher from Beersheva, Israel. He is noted in the origami world for his realistic human figures and use of curved folds, and is the author of origami-aesthetics.blogspot.com. He is also curator of this exhibit.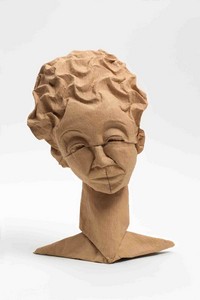 Photo: Warhaftig-Venezian
Molly, Saadya, Israel, 2006, H: 30 cm.
Folded from a rectangle.