POP News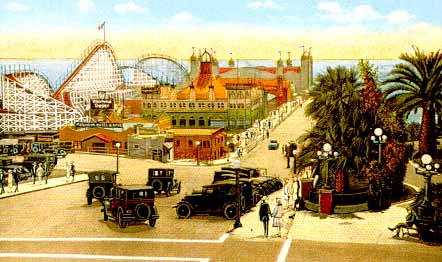 Themes and variations, modifications, polyhedra, action origami, fabrigami and a mini froggy fest were among the highlights of our May 27th meeting, with Yami Yamauchi, Joe Hamamoto, Bernie Slotnick, our library visitor, Joyce Gacsaly, Aileen and her granddaughter, Laura and friend, Brandon, Bennett Arnstein, Joel Stern, Joyce Sandler, Leon Brown, Michael, Toshiko, Neil Eisman, Joel Bauer and his three children and Dorothy Engleman.

Yami wowed us by teaching his delightful Doodlebug and Jacob's Ladder. Dorothy taught Joyce, a new folding enthusiast, the Index Card Jumping Frog and the Traditional Magazine Cover Box. Bennett showed us his variation of the Magazine Cover Box with the raw corners hidden. Next, Yami demonstrated his variation of this box, also with the raw corners hidden. Leon folded a variation of the traditional index card Jumping Frog with a movable mouth. And Yami showed us yet another variation of the index card Jumping Frog, aptly named Yami's Super Jumping Frog because it leaped two feet in the air! Absolutely ribbeting!

Joe taught Valerie Vann's Cuboctahedron from four business cards and Bennett taught the traditional business card cube. Michael demonstrated Montroll's Horse (with Michael's decorative tail modification) and Brill's Dragon to Toshiko and a Toshie Takahama Vase to Dorothy.

Before our meeting began, Yami and Joe set up a table for exhibits....a great idea! This month's displays featured Yami's sensational New Fireworks 2001, a selection of Bennett's beautifully designed polyhedra, Frances Ow's Snub Dodecahedron folded by Joe and Neil's exhibit of miniatures.

More fab folds: Bernie brought along a Flower with a stem cleverly constructed from a green supermarket "twisty". Yami delighted us with his lovely adaptation of Gay Gross' Practical Purse. Dorothy showed a Flexicube, folded to perfection by New Hampshire LAFF member, Scott Cramer, and an Ishi Bashi Ball unit, artfully modified and folded by Northern California UFO'er, Louise Yale. Yami brought along a Furosiki bag with a handle which he folded from some beautiful Japanese fabric. To fold a Furosiki, take a large square of fabric, make two blintz folds on opposite sides and knot tightly. Then make two more blintz folds on the remaining sides and knot less tightly. The looser knot becomes the handle.

Attention Munching Frog-heads! Joe decorates Teruo Tsuji's Munching Frog by affixing four red squares to the back corners of green paper so that Froggy's ears and mouth are red.

Hot Flash! Beginning with this issue, POP News will feature the original designs of POP members!

This month's model is Bennett Arnstein's fabulous Tumbling Wing Glider, the winner of the Saragoza Paper Airplane Contest in the Duration Aloft category.

Tumbling Wing Glider by Bennett Arnstein
Page 1 Page 2

Our next meeting is June 24th. Be there or be square!