BOS Spring Convention 2003
Novelty Competition
The Novelty Competition
The novelty competition, organized by Kirsti Reeve,
had groups come up with as many folds starting
with a certain letter of the Alphabet.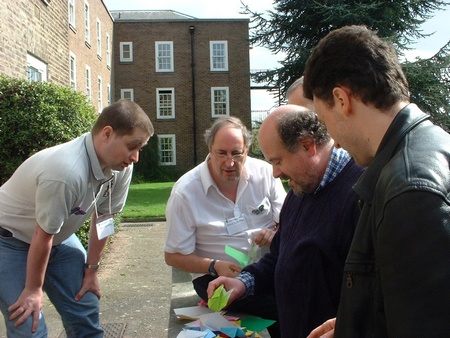 Dave's group got "B" - so we folded a Bunch...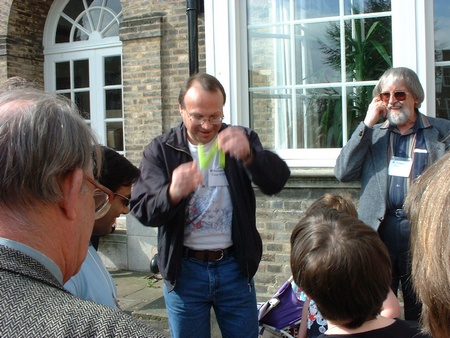 Guess what letter Tony's group got?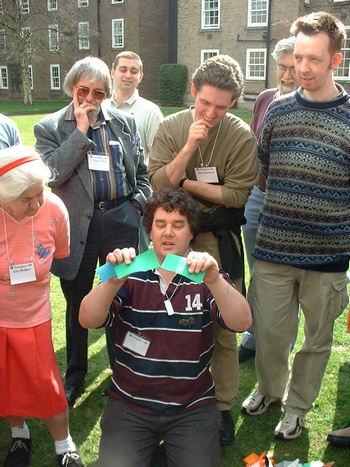 Nick's group got the letter "O" - and this
is one of the few things not orange... ;-)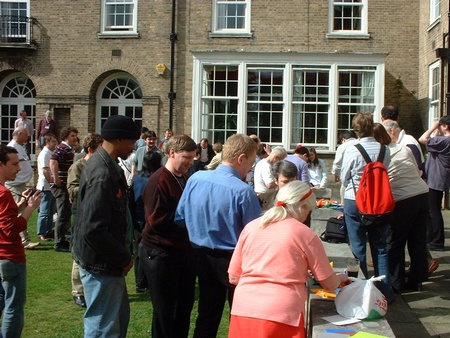 Everyone's a winner!